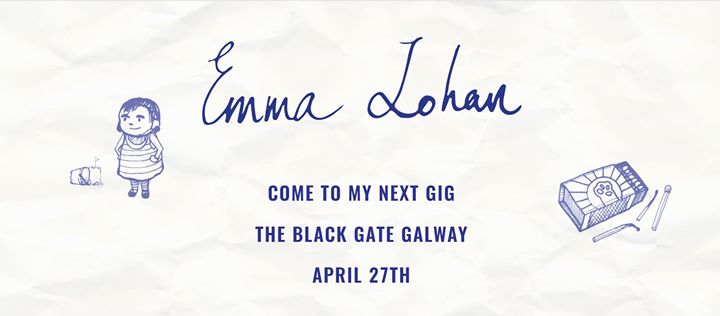 Emma Lohan will be at The Black Gate April 27th!
Here's what the Galway Advertiser has to say about Emma and her music:
"The songs, which feature horns, strings, synths, waltz-times, and 'wild guitar grooves', are centred around Emma's vocals and acoustic guitar, and have been inspired by the artist's native west of Ireland, as well as travels in West Africa and South America. 'Serekunda' reached No 1 in the Irish iTunes singer-songwriters charts on the day of its release. Silversoundz.com called the song 'powerfully understated, intimate, and uniquely moving offering that grabs your attention from the first guitar chord'."
Get a taste for her music by clicking the link below!

Or, visit her website!
Other quotes about Emma and her tunes:
"Emma's clearly the rolling stone which softly gathers everything." Dann Chinn
"Captivating." Hoxton Radio
"Emma Lohan's Wander Free is as sweet as candyfloss and equally as soft. Just close your eyes.." Bobby Brown
"Brilliant and captivating! My favourite gig of 2017! Emma Lohan has reached a new level of live performance." David Boland