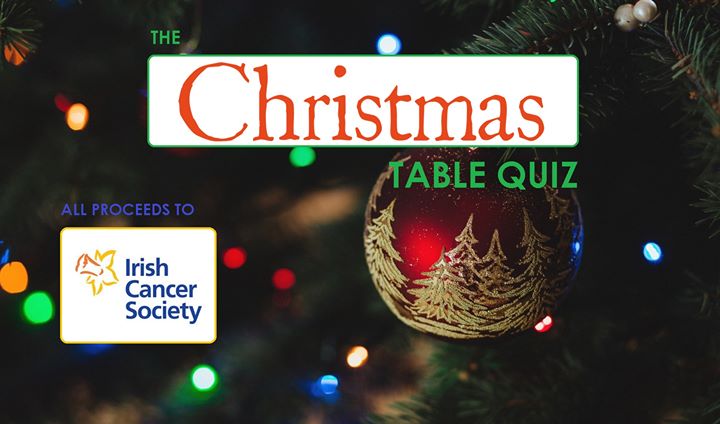 *** We are now FULLY BOOKED OUT for this quiz. Thank you so much to everyone who has reserved their table. See you all on the night! ***
This is a special one. A table quiz all about Christmas, with every single cent raised on the night going to an exceptionally worthwhile cause: The Irish Cancer Society.
Novelty rounds await with questions on all things festive, be that Christmas movies (yes, that includes Die Hard), Christmas telly (crack out the RTE Guide), Christmas music (this is Bublé's house), Christmas literature (again, RTE Guide), or Christmas traditions (arguing over the remote control and so on).
There will also be a RAFFLE with spot prizes to be won on the night.
It all kicks off at 8pm. Tables of four are €20. Tables are likely to go very quickly for this one so if you are keen on attending, please send us a message on here to book a table as soon as possible.
It promises to be a great night and a lot of fun. More importantly, your generosity will go further than you know.