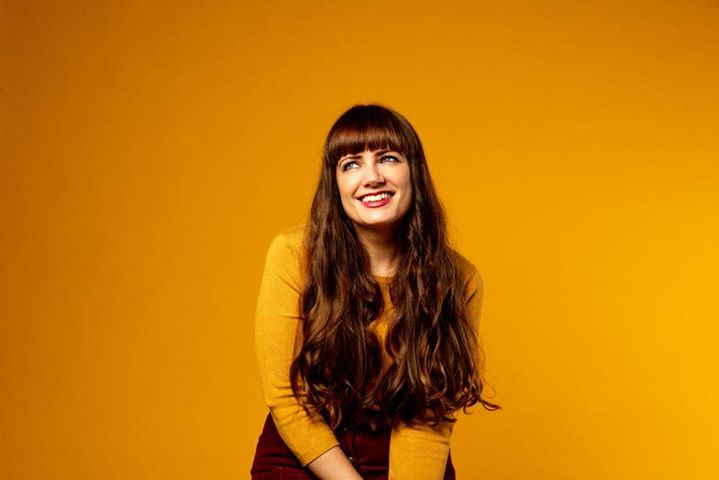 Aoife Scott is an award-winning folk singer and songwriter based in Dublin, Ireland. Born into the legendary Black family, Aoife is steadily rising to the top of the traditional and folk music scene and has long enjoyed success as an established artist in her own right. Fragile and ethereal one minute and strong and vibrant the next, her dynamic and profound vocals explore the emotional depths of her lyrics, leaving the audience entranced.
You can be similarly entranced at The Black Gate on Friday, 14th February, 2020. Tickets are €10 and are available above.
****
Aoife is a true veteran of the Irish & Folk Festival circuit, having performed & headlined at dozens of festivals across the continents, including The National Folk Festival & Port Fairy Folk Festival (Australia), Mood Indigo Cultural Festival (India), Milwaukee Irish Fest- (USA), Festival Interceltique de Lorient – (France), London Feis (UK), and Temple Bar Trad Fest – (Ireland) to name but a few.
Aoife's debut album, "Carry the Day", was reviewed with resounding praise. The Irish Times (IRE) quoted it as a "richly layered impressive debut album". Folk World (EU) hailed her for "her beautiful crystal-clear warm vocals. Stylistically she successfully bridges Irish trad, contemporary singer songwriter and pop."
PRAISE:
"Folk singer-songwriter Aoife Scott has an indefinable quality to her luscious voice that simply compels you to listen… And once you listen to one song the rapture is complete, you're hooked." – Folk Words
"An important installment in the legacy of traditional Irish music" – Irish Echo
"This Irish singer stands out for her beautiful crystal-clear warm vocals. Stylistically she successfully bridges Irish trad, contemporary singer songwriter and Pop. " – Folk World
"A fiery passionate young talent springing from a fine musical family." – Hot Press
www.aoifescott.com
www.facebook.com/aoifescottmusic
www.youtube.com/aoifescottmusic
www.twitter.com/aoifescott