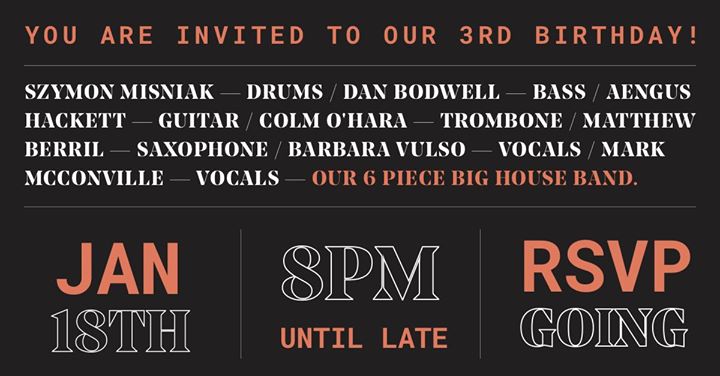 Come join us for our 3rd birthday session! If you have been to our last few you know the drill! 🎉
We are very thankful to all of our loyal customers and friends that have helped us collect another great year of memories at The Black Gate.
So in true Black Gate style we have a very special big house band in store for you!
Szymon Misniak – Drums
Dan Bodwell – Bass
Aengus Hackett – Guitar
Colm O'Hara – Trombone
Matthew Berril – Saxophone
Barbara Vulso – Vocals
Mark McConville – Vocals
The craic will be had! Kicking off at 8pm and it's FREE in all night! 🤘