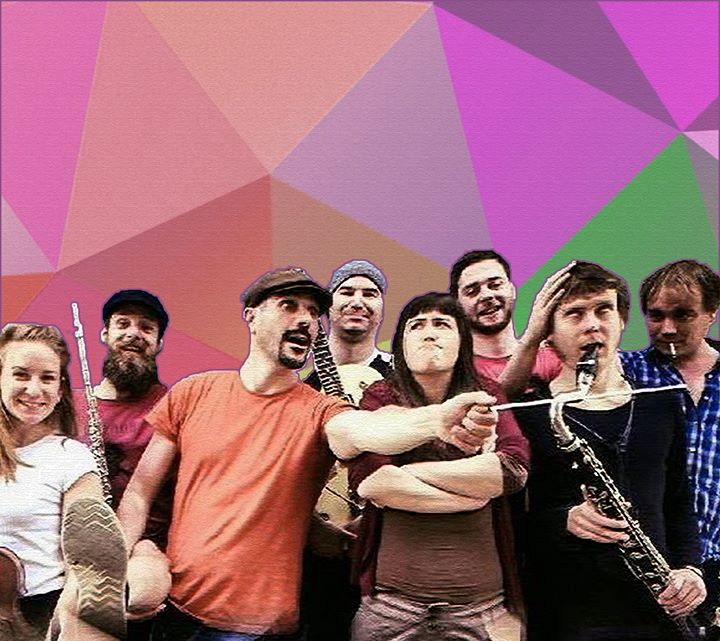 Eclectics | Galway Culture Night
Mayfly to the Moon w/ Tuath
The Black Gate
September 20th @ 9pm
Free Admission
"Mayfly To The Moon is unlike any other musical experience in Galway"
– Connacht Tribune
Mayfly To The Moon is an ensemble producing sounds at the creative intersection where jazz, contemporary, rock and electronic music collide, with a focus on the live and improvised.
It is also a collective of musicians from a range of backgrounds and musical styles brought together to create a unique musical experience which is new in every moment. It is based in Galway and exists since 2017.
They do workshops (facilitated by Alain Halimi) where musicians and performers(dancers,visual artists) learn how to react and improvise when conducted using hand gestures. The result of these workshops is shown during performances and conducted by Alain Halimi.
Their performances are improvised by the musicians and composed in real time by director Alain Halimi. Alain communicates with both the musicians and audience through communication gestures, which he has developed as a new method of conduction inspired by the different schools (conduction, sound painting, cobra improvisation…). The result reveals the full potential of the musicians, provoking them to explore boundaries between musical genres and call into question the cultural identity of the music we both create and consume.
Tuath
Tuath is a Donegal based multilingual, experimental trip-hop/rock band with hints of psychedelia and shoegaze who have been compared to The Fat White Family, Mad Lib, Frank Zappa and My Bloody Valentine.