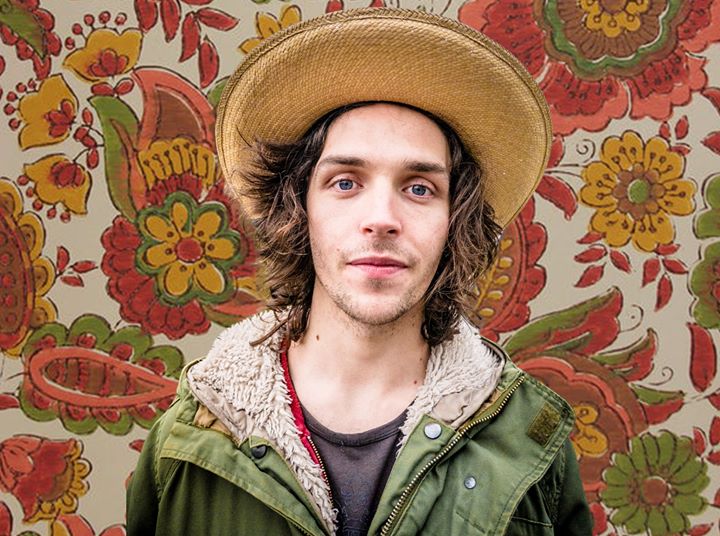 Eclectics: Graham Sweeney
w/ The Silken Same
The Black Gate
9pm, April 8th
€10
Tickets: bit.ly/eclecticsgraham
Graham Sweeney is a singer-songwriter from Achill Island, Co Mayo. His distinctive sound arises from a blend of traditional guitar playing, percussive finger-tapping and rhythmic vocal melodies.
As a child Graham discovered his father's vinyl collection containing some of the great names of the '60s and '70s – Pink Floyd, John Martyn, Jethro Tull, Planxty and Supertramp. This music helped mould his unique alternative folk style.
The history and dramatic landscape of Achill Island has also had a strong impact on Graham, informing his work both poetically and visually.
"Achill has definitely shaped all of the tracks on the album. The landscape and surroundings have had a huge part to play in my music and lyrics. There are many great songs about the streets of famous cities and towns, for me, it's more about space," says Graham Sweeney. "The ocean, the mountains, wind, sun and rain shaped these songs".
His birthplace combines his three passions; music, surfing and vintage VW's which he has been restoring since the age of 12: these elements are the cornerstones of his music career.
"I was unaware when I trained in the motor trade that I was being welcomed into a global family of VW enthusiasts which in turn led me to travel, surf and perform with musicians while traveling through Ireland, Europe and North and South America".
Graham has toured and performed extensively, appearing at festivals including Electric Picnic, Another Love Story, Vantastival and many more.
Graham has also supported some of Ireland's great artists, including Lisa Hannigan, Damien Dempsey, John Sheehan, Mick Flannery and Declan O'Rourke.
Declan is a huge fan of Graham's work, describing him as: "A very talented, original young songwriter with all the trademarks of a great career ahead".
Graham Sweeney's debut album 'I Am' was recorded in San Francisco, Berlin and Ireland and was produced by John Michael Berry and engineered by Lance Hogan (Kila, Dead Can Dance). The core band playing on the album includes Rhys Mc Bride (Lead Guitar), Aine Sweeney (Bass, Backing Vocals), Mark Mc Girr (Drums). 'I Am' It is due for release in 2020.
"Best new guitar player I've heard for years."
Luka Bloom
Support is from The Silken Same a duo who draw on influences that are both familiar and exotic to the ear – theirs is a sound that artfully combines the bygone and the new. Songs that on the face of it will seem instantly familiar, but that supplant the traditional with fresh melodic and conceptual ideas.
While heavily rooted in tradition, their upbringing and the rich history of Ireland, The Silken Same are not stuck in the past, preferring to view the past through the prism of the present and in the context of the world they live in, and the people they know.