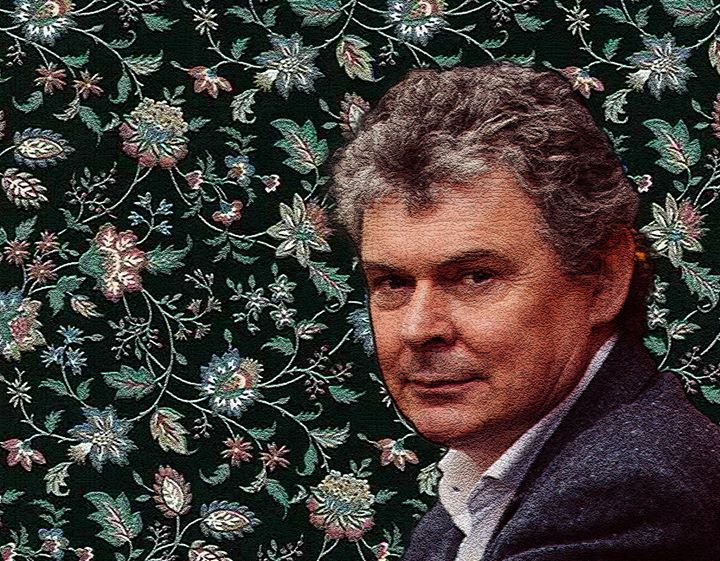 Eclectics: John Spillane
w/ Darragh O'Dea
The Black Gate
9pm, April 1st
€15
TICKETS: http://bit.ly/eclecticsjohns
We are delighted and honoured to welcome back the legend that is John Spillane. This show will sell out so get your tickets quick!
John Spillane is a musician, songwriter, performer, recording artist, storyteller, poet, dreamer – a canvass filled with color and brilliance. His music transports the listener; his live performance captivates the audience. In a world filled with strife and upheaval, a time-out with John Spillane is enough to ease the load a bit on anyone lucky enough to bask in his light. The man and his music are pure magic.
What makes John special is that he is an artist who knows how to deliver all that he has to offer to anyone of any age, male or female, no matter the musical preference. Place him in the genre of folk, acoustic, traditional, world or pop – that's fine with John. He's a man who is very comfortable in his skin. Whether performing solo with guitar, with gentle accompaniment or with full band before 10, 10,000 or 100,000, John entertains, charms, and mesmerizes.
John is a native of Cork, the County he lovingly describes as "the centre of the universe", and it has been a huge creative influence on him. Vocally, he is quite unique with an almost sean nós-like element in his singing and he is said to have a voice "full of honesty, commitment and sensitivity".
Two-time Meteor award winner, John is one of the most accomplished songwriters in Ireland today. Among those who have covered his songs are Christy Moore, Karan Casey, Pauline Scanlon, Cathy Ryan, Sharon Shannon, Sean Keane, George Murphy, to name a few. He performs to audiences large and small everywhere.
From his heart-warming visit to Senegal to film a "musical visit" for an Irish television series (where he met and played music with, among others, the legendary Baaba Maal), to his 2008 Australian tour where he sang the IrishNational Anthem before 45,000 people attending the Australia v. Ireland Ozzie Rules Football, to singing for the President of Ireland, Mary McAleese (by invitation), and so on ad infinitum …
John's performances shimmer with the magic realism that permeates many of his songs as he effortlessly flits between beautiful poetry tinged with melancholy to roguish, irreverent Cork humour. If you are looking for a night of good 'craic', a John Spillane show should not be missed.
VERY NICE QUOTES, INDEED:
"John's songs are the heart and soul of our island and they'll be sung around the world for as long as there is song." Damien Dempsey.
" I sing John Spillane songs everywhere I go. John has been my favourite songwriter for the past ten years" Christy Moore.
" … some of the most skillfully crafted, vividly realized songs anyone has written in Ireland over the past dozen years." Earle Hitchner, premier writer/reviewer for Irish Echo and The Wall Street Journal.
With support from Darragh O'Dea.
Darragh O'Dea is a songwriter known for his narrative lyrics and poetic portrayals of life in an ever-changing Ireland. Hailing from Tuam, Darragh's songs capture the moods and elements of his surroundings and are delivered with an alluring honesty.
"Great imagery and poetry" – Ruth Smith (Simply Folk, RTE Radio 1)
"Darragh O'Dea has emerged as a solo artist gaining a reputation as a songwriter of deep expression. His latest release, 'The Mary Robinson EP' (October 2018) is a deeply reflective and thoughtful offering. It is a wonderful journey that asks the questions, and yet has not the arrogance to offer a set of prescribed answers but allows for reflection and thought, set against beautiful melodies that are performed and delivered uniquely and with a raw confidence"
– Seamus Ruttledge