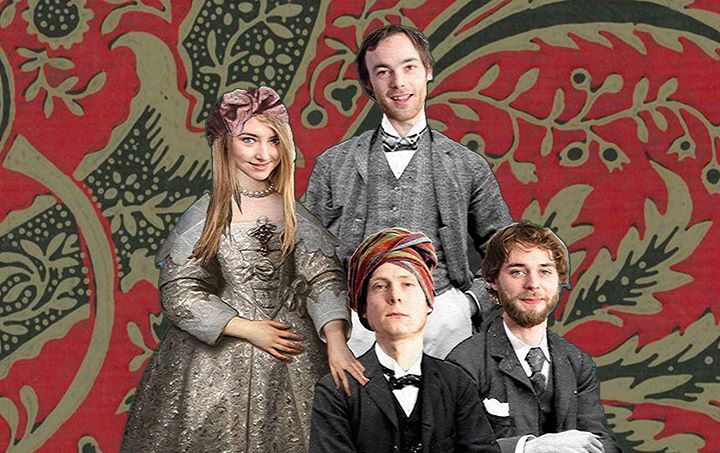 Eclectics
My Fellow Sponges w/ Tate Zehr
The Black Gate
August 21st @ 9pm
€10
Tickets: http://bit.ly/eclecticsmfs
"There are few acts in Ireland who so actively push the boundaries between the artforms of theatre and music"
– The Thin Air
My Fellow Sponges are known for their energetic live shows, imaginative videos and unique sound which incorporates elements of minimalism, folk, bossa and more recently synth-heavy electro, with influences that include Kate Bush, Devendra Bahnhart, Joanna Newsom, Brian Eno, Philip Glass and Django Django
The band is the creative union of two singer-songwriters. Donal McConnon with his lyrically-led folk ditties and Anna Mullarkey with her lush and elegant synth-pop sound. The two started a band together after performing together as actors on a number of theatre shows in university. They were later joined by David Shaughnessy (drums) and Sam Wright (bass). 2013 saw the release of their debut album Bonne Nuit. Mostly focused on a more rural sound, the single from it which received the most attention was This Dream Song, mainly for the highly-ambitious, surrealist backwards video which accompanied its release.
The follow up Something Like Light (2014), displays a much more reflective, piano-driven sound from a band ever-willing to explore new possibilities with sound.
https://myfellowsponges1.bandcamp.com/
In 2016 they released the single, The Cold Hand, which has been the band's most successful release to date, gaining nationwide radio-play and convincing music lovers to flock to their shows during the festival season.
My Fellow Sponges have collaborated with story-tellers, comedians, dancers and brass-ensembles. They have played entire shows improvised, under the moniker, Community. Their live concerts are lively, unpredictable and intimate. They comfortably switch from eerie-electronica to hip-shaking-bossa-nova all with a dramatic flair that stay with Donal and Anna from their theatre days.