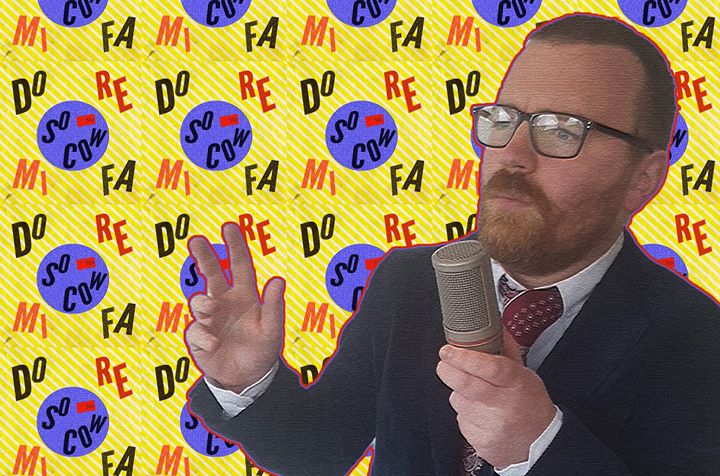 Eclectics
'The Early Night with So Cow'
The Black Gate
October 23rd @ 9pm
€10
"One of Ireland's sharpest lyricists and craftsmen of garage pop nuggets" – The Thin Air
Tickets: bit.ly/eclecticscow
A full two months after the release of 'Do Re Mi Fa So Cow', Brian Kelly aka So Cow presents a one-off talk-show/variety-hour mish-mash to Eclectics. The night will feature a performance of music from the new album broken up by guest comedians, musical acts and interviews with frighteningly interesting people. You can also expect a game-show element, which may or may not infringe on the copyright of existing game-shows. There may also be a raffle, because why wouldn't there be.
Helping Brian on the night, on house band duties, will be Dylan Murphy, very much the Reggie Watts to Brian's James Corden. Hang on, that's not good, why do I have to be the Corden in the scenario? Okay, more like the Sonny to Brian's Cher. Is that better? Find out on the night!
There will be copies of Do Re Mi Fa So Cow to buy, if you're into commerce, and a lot of fun to be had, if you're into fun. Come see if this will work! Guests, and other things, to be announced in good time!