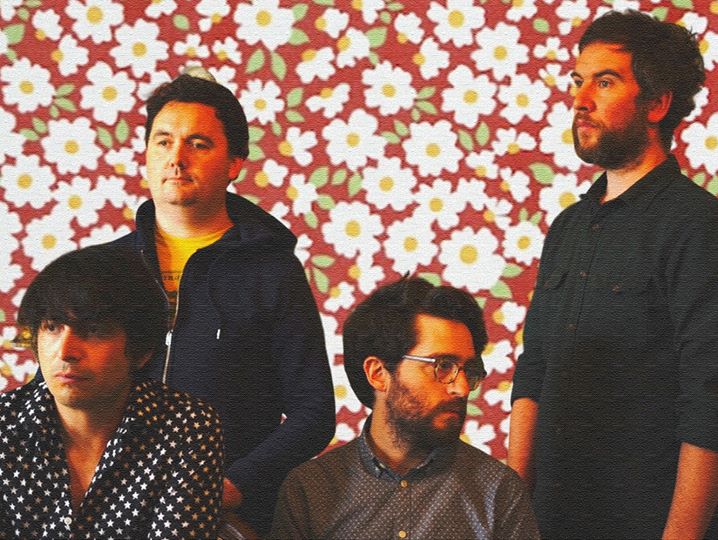 Eclectics: Tomorrows
w/ Field Trip
The Black Gate
9pm, February 26th
€10
Tickets: bit.ly/eclecticstomo
Tomorrows have been bringing their wonky psychedelic pop songs to audiences in Ireland, the UK and Europe since 2016. Sounding like Billy Joel jamming with Supertramp in your granny's good room, their latest album The Night Chorus is being released in two parts. Part 1 was released in June 2019, named Dan Hegarty's album of the week on 2fm and was given 4/5 stars by The Irish Times. Part 2 is due out on February 21st.
"At its bleached out best, Dubliners, Tomorrows' recall early Connan Mockasin, while its more lucid moments echo the work of Unknown Mortal Orchestra"
Rough Trade
"The production is clinical, the songwriting is sharp and the vocals have a lush, neo-psychedelic feel to them. That isn't to peg Tomorrows as a psych band, however; with the synth wash and electronic sheen their's is a very modern pop vision."
Clash
"You'll be so lost in the world that Tomorrows have created that you might well find your day slightly differently than you did before – and that's just about the highest praise we can offer."
Gold Flake Paint
"Pop-smudged psychedelic pop, wistful indie, drifting orchestral lifts"
Nialler9
Support is from Field Trip, a garage, jangle pop band.
This group of Galway lads has been killing it as of late – with a slew of shows, fantastic fans and most importantly their new EP, "Evening's Over". Fans of artists such as Mac Demarco, Guided By Voices and Foxygen take note – this is how you make lo-fi pop.
– Louder Than Words
The record's standout 'Graveyard of Ambition'.. This sprawling, blitzed out epic should be their calling card as it does everything right.. But it's the vocals and accompanying harmonies that seal the deal. They're sugary and bitter with the right amount noise and delicacy to bring a smile to your face.
– Will Murphy, The Thin Air