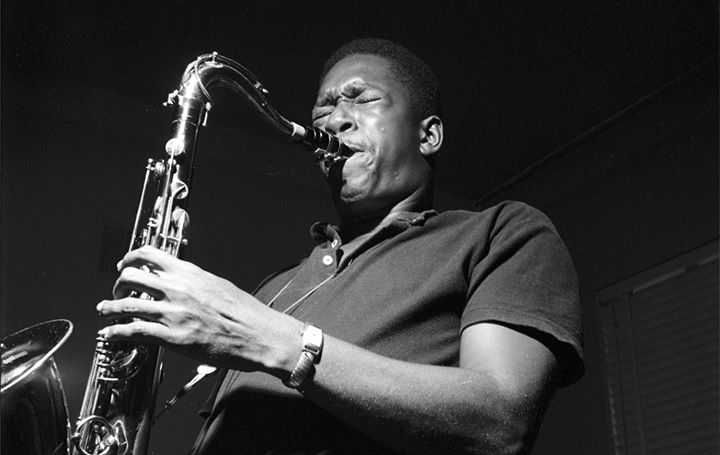 Curated by Aengus Hackett Music, the #JAZZGate Series pays tribute to the greatest jazz artists and composers of all time,
as well as featuring local and visiting musicians – the absolute cream of the Irish Jazz scene.
"Brady is an impressive drummer with strong chops, impeccable taste, creative & most notably, terrific tone"
All About Jazz U.S.
Kevin Brady is a professional musician from Dublin, Ireland with over twenty five years experience performing and recording both nationally and Internationally.
In Ireland, Kevin performs regularly with many of the country's leading musicians' including The Michael Buckley Quartet & The Tommy Halferty Trio.
Kevin has performed both at home and abroad with International artists such as: Lage Lund (Guitar), Jason Rebello (Piano),Brian Charette (Hammond Organ), Peter Bernstein (Guitar), Seamus Blake (Sax), Norma Winstone (Vocals), Pee Wee Ellis (Sax), Bill Carrothers (Piano), Larry Coryell (Guitar), Nir Felder (Guitar), Perico Sambeat (Sax), Ian Shaw (Vocals), John Ruocco (Clarinet), Ronnie Cuber (Sax), Guy Barker (Trumpet), Bobby Watson (Sax), Randy Ingram (Piano) Ulf Wakenius (Guitar) and Anders Bergcrantz (Trumpet).
In Ireland, Kevin has performed and recorded with artists & groups such as Van Morrison, Luka Bloom, Jimmy McCarthy, Grada, Louis Stewart, Dave Geraghty and more recently with Hally & The Hymns. In 2012 he performed with Grammy Award winning Violinist Monica Huggett & The Irish Baroque Orchestra to perform the commissioned piece entitled 'Groove Theory' throughout Ireland.
He has recorded on numerous recording sessions with established Irish and International artists, and has played on numerous TV & radio shows for companies such as NBC, ABC, BBC, CHANNEL 7 & many of Ireland's national radio and television broadcasting companies. Kevin has for many years been a member of the teaching faculty at Newpark Music Centre in Dublin, teaching advanced drumkit studies & ensemble techniques on the BA Degree in Jazz in 2017 he began lecturing at The Dublin City University. He has conducted numerous workshops & masterclasses worldwide as a product endorsed artist for Evans Drumheads and Bosphorus Cymbals.
Kevin has performed throughout the World at music festivals & venues such as: Copenhagen Jazz Festival, Brecon Jazz Festival, London Jazz Festival, Kento – Shanghai, Euro Jazz Fest – Mexico, Angra Jazz Fest – Azores, Dubai Jazz Festival, Jazz Utsav Festival in India, Splash Festival in South Africa, Glasgow Jazz Fest, Mai Jazz & Silda Jazz Fests in Norway, Paris Jazz Festival & Cork International Jazz Festival. He has performed at many of the World's most prestigious venues such as The Sydney Opera House, London jazz clubs Ronnie Scotts & Pizza Express.
About John Coltrane:
"Despite a relatively brief career (he first came to notice as a sideman at age 29 in 1955, formally launched a solo career at 33 in 1960, and was dead at 40 in 1967), saxophonist John Coltrane was among the most important, and most controversial, figures in jazz.
It seems amazing that his period of greatest activity was so short, not only because he recorded prolifically, but also because, taking advantage of his fame, the record companies that recorded him as a sideman in the 1950s frequently reissued those recordings under his name, and there has been a wealth of posthumously released material as well." – William Ruhlmann, AllMusic.com "
Matthew Berrill – Saxophone
Aengus Hackett – Guitar
Dan Bodwell – Bass
Kevin Brady – Drums
http://aengushackett.com
https://www.facebook.com/aengushackettmusic
Tweets by aengushackett
Doors for the JAZZGate series are at 9pm unless otherwise advertised, and music starts soon after.
Tickets €10, both at the link and on the door
http://buytickets.at/theblackgateculturalcentre/318168
#JAZZGate #aengushackett