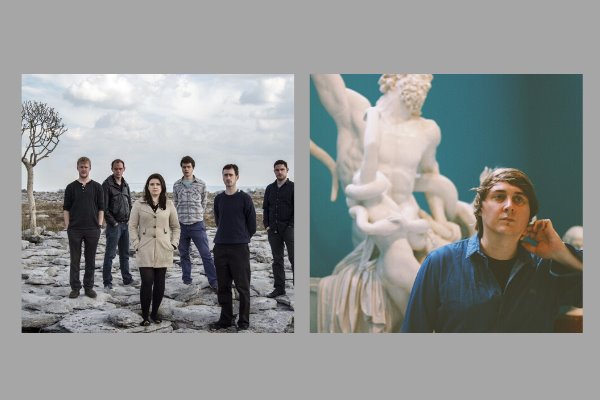 John Blek & Ensemble Ériu Double Bill at the Black Gate
Sunday 15 March 8:30pm
€20
John Blek is an original folk songwriter based in Cork. He delves into the world of fingerstyle guitar, influenced by the traditions of Ireland, England, and America. "The Embers" is to be released on 7th February, 2020 and is John's fifth studio album. It consists of nine visceral songs; reflections and memories from a time after the affair. Recorded in its entirety at Wavefield Recordings, Clonakilty, it features musical contributions from Mick Flannery, Matthew Berrill (Ensemble Ériu) and Davie Ryan (Notify, Atlantic Arc Orchestra).
Ensemble Ériu, a septet led by Jack Talty and Neil Ó Loclainn draw on a wealth of creative sources to perform arrangements of Irish traditional music rooted in the styles of West and North County Clare. The group brings together a chamber ensemble of some of Ireland's most exciting young musicians from a range of performance backgrounds. The result is a unique combination of the fresh and familiar, a soundscape that is creatively progressive, yet rooted in tradition.
Join us on Sunday, 15th March, for a double bill of brilliant music as performed by musicians as innovative as they are talented. Join us for what is sure to be a wonderful evening. Tickets are €20.