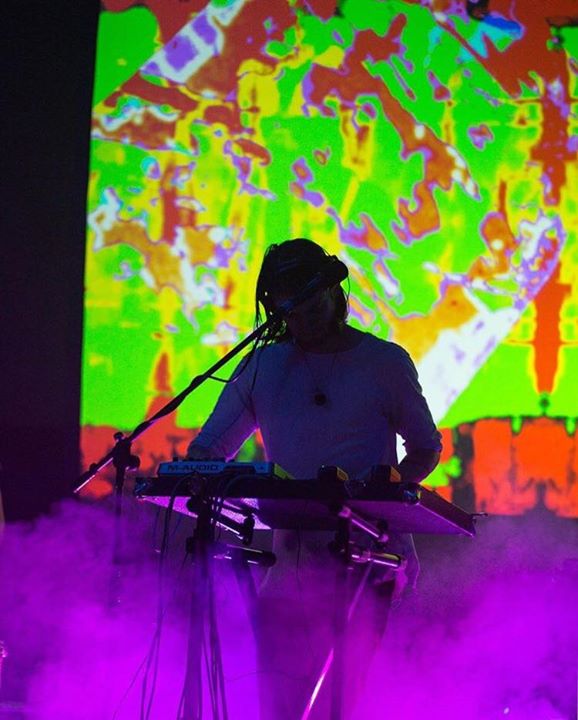 The Black Gate
From 9.00PM
Limerick born multi – instrumentalist, producer and string enthusiast, Shunya aka Alan Keary will embark on a solo Autumn tour this year. On top of being a studio engineer and arranger for producer Mike Bennett (The Fall, Ian Brown, Emerson Lake and Palmer) and collaborating with the likes of Intastella, Craig Gannon (The Smiths) and Nick McCabe (The Verve), Keary has been carving a name for himself under Shunya as a growing influence in the underground jazz / electronic scene in Manchester.
Alan is also son of Limerick guitar legend and producer Dave Keary (Van Morrison) which started his obsession with playing and producing music. "I was really lucky to have access to my Dad's studio from a very young age, he taught me how to produce bands, record and mix records. Having this space also allowed me to experiment in my own way as a teenager using computers and toys to give rise to songs and grooves"
Shunya's sound is an amalgamation of influences, ranging from his early musical background of classical violin to the sounds of Manchester's electronic music scene which compliment his highly accomplished abilities as a jazz bassist. With influences referencing artists such as Flying Lotus, Bjork and Thom Yorke.
In early 2017, Shunya's name saw a rapid increase in notoriety when his single Wonder N Wane (feat Hayley Pip Williams) was picked up by Huw Stephens (BBC Radio 1) and BBC radio Manchester. Ilovemanchester also ranked Shunya in their "top 5 local bands making it big in Manchester". Keary's recent single 'The Clay & The Sculpture' saw praise from Tom Robinson of BBC Radio 6 and was also remixed by Hunrosa of The Cinematic Orchestra
His 2016 collaboration with DJ Yoda's & Breakfast of Champions live band has gained Shunya a notable reputation as a collaborator. With co-writing on tracks such as "Pebble Beach" going on to be play listed by BBC 6Music. Other notable collaborations include Werkha, (Tru Thoughts, Brownswood Bubblers) & Josephine Oniyama (Rubyworks), lending arrangement and performance of strings & bass.
Live performances display varying arrangements ranging from a 5 piece band to solo. Keary features as violinist, bassist and vocalist whilst also delivering the texture and backbone using drum machines, effects and samples through Ableton.
"What Shunya are doing is super-creative, unique and musical! They're not very good-looking, but you can't have it all!"
– DJ Yoda
'We've been watching Shunya since he first started out. His latest EP Mountain Gazer is a massive leap forward in both production and composition. Definitely one to watch out for.
– GoGo Penguin
"For me the combination of real sounds and synthetics is well balanced and special. The production is original and inventive, but without overpowering the passion or the soul of the music, melodies and emotion" – Josephine Oniyama
"Not only are Alan's string arrangements imaginative, he is a consummate all-round musician with innovative ideas that shine within his music" -Mike Bennett, Producer (Ian Brown, Emerson Lake and Palmer, The Specials)