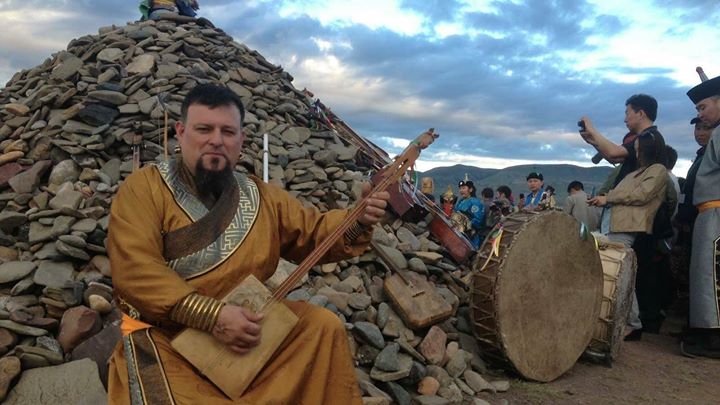 Soriah is the stage persona of Enrique Ugalde, a performance artist, instrumentalist and throat singer. Born in California in 1971, he is now based in both Oregon and the Tuvan Republic (Asia).
In 2008 Enrique was awarded "Best Foreigner" at the Üstüü-Khüree Festival and received the Third Laureate award in the 2008 Fifth Quinquennial Ethnomusicology Symposium, the highest honor a non-native Tuvan had yet achieved in this field. In 2014 he won second place in the Tuvan National Kargyraa Competition, and in 2016 was awarded the "The Greatest Innovator of Kargyraa" (one of the three primary sounds of Tuvan throat singing) in the same competition.
When not competing internationally or spending time in Tuva with his magical son "Enriquito", Enrique showcases to sold-out crowds in Europe, Japan, Mexico and the United States. He was a noted performer at the 2009 Peace Ball to celebrate Obama's inauguration in Washington, D.C. and collaborates in performance installations at Burning Man, Symbiosis Gatherings and other festivals.
Through his extensive humanitarian work, Soriah is crafting a new awareness and helping others to experience this ancient art form with fresh eyes and ears.