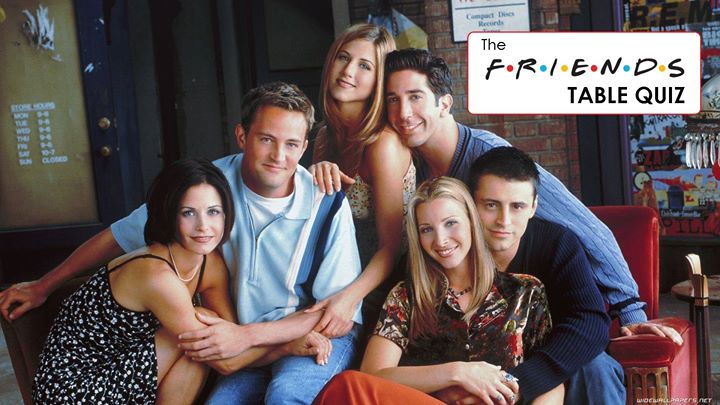 *** The One With Our Second(ish) Ever Friends Quiz ***
Last year we held our first ever table quiz dedicated entirely to the moderately successful TV show, Friends. It sold out in an hour. We held a second quiz on the following night. It too sold out in a few hours. Long story short? This one could well be pretty popular.
Six beloved characters. Ten (mostly) beloved seasons. A heap of celebrity cameos. A frankly obscene amount of trivia fuel… Who was Marcel? Pretending to smell what makes you a better soap actor? Which Hollywood star could crush a walnut with his butt? Could we *be* giving any more hints?
It all kicks off at 8pm. Tables of four are €20. Said tables can be reserved by sending us a private message on here (Facebook). We'll be there… Will you?