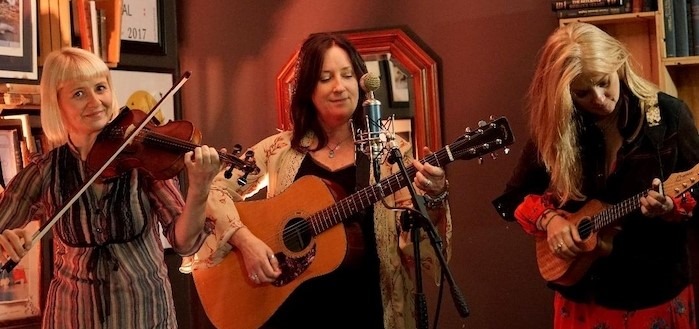 Their show at The Black Gate on March 13th is completely sold out and we are delighted to welcome The Raines back on March 27th for what is sure to be another hotly anticipated show.
****
The Raines are Yvonne Tiernan, Ruth Dillon & Juliana Erkkonen; three celebrated and talented musicians in their own right. Together, they have created a unique and pure sound, combining sensitive vocals, gifted songwriting and highly accomplished musicianship.
There is an unmistakable chemistry between the three, weaving in and out of harmonies, hitting the audience hard with unguarded lyrics, while using tender and rhythmic strings to connect deeply with the listener.
You may have missed the chance to experience that chemistry at The Black Gate, not being quick enough to get a ticket for that sold out gig. You may want to delight in that chemistry again. Either way, the purchasing of tickets is advisable. They are €10 and are available at the link above.
****
"..The Raines put me in mind of something from Bob Dylan's Rolling Thunder Revue from 1975 – particularly with the parts with Scarlet Rivera on violin opposite Bob – meets an edgy Emmylou Harris…"
– Barry Egan (Sunday Independent)