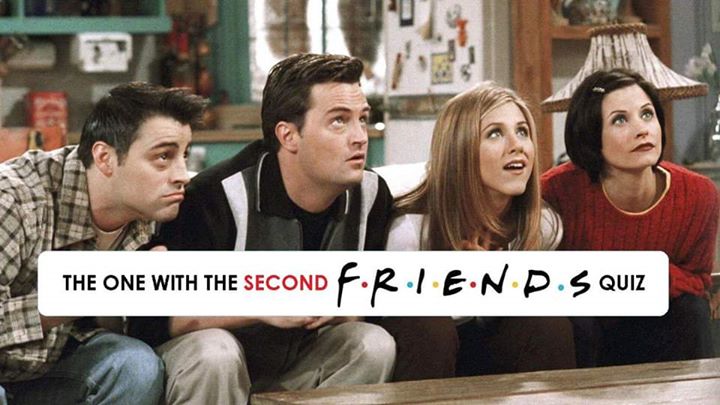 So no one told you life was gonna be this way? Fair enough. However, we did tell you that our Friends quiz on the 18th was gonna prove pretty damn popular… And so it did, already being sold out 'n all.
However, there's no need to break out the ice cream and sweatpants à la Chandler just yet… Why? We are adding a second Friends quiz on Monday, 24th February, that's why!
It's a different night, but it all kicks off at the same time: 8pm. Tables can be reserved by sending us a message on here (Facebook). Quite a few of those tables have already been provisionally booked by people who missed out on our first quiz, so if you are keen to attend, send that message as soon as possible.
(I know, a second Friends quiz, could we *be* any nicer to ye?)