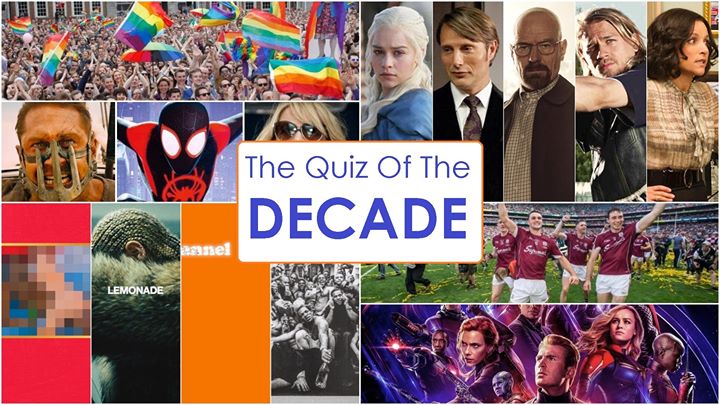 The 2010s draw to a close. It therefore the perfect time to test your knowledge of said ten years in our Table Quiz Of The Decade… Yes indeed, we like to set the bar high.
A variety of questions and topics await. Movies? We'd recommend watching the three and a bit movies that weren't a part of the MCU. As for music, remembering what an album is could help. Sports? Mayo fans, look away now. TV? It really has been a golden age. News and politics? We'll focus on the good things… And yes, there were actually some good things. Quite a few, in fact.
Oh, our bonus points questions will also return.
It all kicks off at 8pm. €20 for a table of four. Tables can be booked by sending us a message on here… See you then.