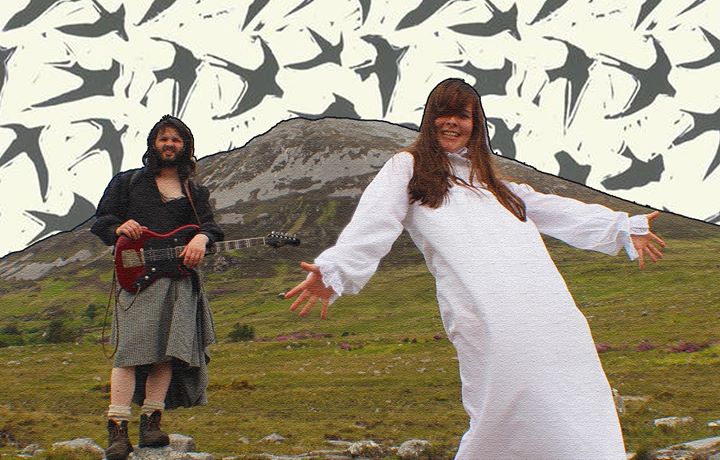 Eclectics
Blackbird & Crow
w/ A Ghostly Lunar
The Black Gate
9pm, January 22nd
€10
TICKETS: http://bit.ly/eclecticscrow
Blackbird & Crow hail from the farthest northern corner of Co Donegal, Ireland. The band are comprised of Maighread Ni Ghrasta (Vocals) and Stephen Doohan (Guitar/Bouzouki /Stomp) and are possibly best described musically as a Celtic folk blues outfit with a punk attitude.
Stephen and Maighread joined forces in early 2016 to begin writing and playing together as Blackbird & Crow.
"Blazing like the pyres of the not so distant past, this week's Scum Gentry Radio Song of the Week is a firebrand feminist anthem from heavy folk-rock duo Blackbird and Crow. With vocals that growl with righteous fury and chunky hard rock guitars, this one won't just warm your winter cockles, it'll set fire to your toes…"
– The Scum Gentry
"If electric pagan blues is your thing, then you're going to love the new video from Donegal duo, Blackbird & Crow.
In her innately musical Donegal accent, Maighread delivers a declamatory spoken word tale of a free-spirited jezebel hunted by pitchfork-wielding yokels, while Stephen rips it up with a meaty slide guitar riff that would have the ghost of Rory Gallagher doing the duckwalk"
– Broadsheet.ie
SUPPORT: A Ghostly Lunar