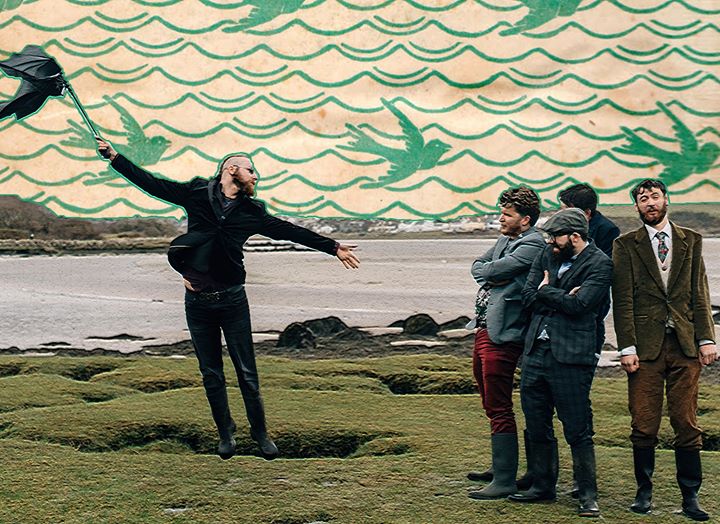 Eclectics
Dead Horse Jive w/ Mercury Mouth
The Black Gate
August 28th @ 9pm
€10
Tickets: http://bit.ly/eclecticsdhj
"Soaring guitar solos and authentic, often satirical lyrics… energy and charm… an enthralling live show" – The Connacht Tribune
Coming out of the alleyways of Galway with a chip on their shoulder and the hangover from hell, Dead Horse Jive are an original Rock 'n' Roll band who bring high-energy live performances to the crowd in their never-ending quest to have a good time (though for this special Eclectics show Dead Horse Jive will perform stripped back acoustic versions of all their hits).
The band formed in 2016 when guitarist Blind Mick Joyce brought in frontman Darragh O'Brien and guitarist John Martin Tierney. "It was nice to have someone who brought a touch of class to the proceedings", noted Mick, blissfully unaware of the other's reputations.
Darragh's sneering vocal style is complemented by John Martin's belting harmonies and Mick's searing guitar solos. The band's sound is completed by the galloping bass of Shaughs and obnoxious drumming of Ricky Martin 'The Blaggard' Collins.
Their songs detail the everyday goings-on of being the least refined rock band in town, with attempts to sharpen the band's image with unfashionable 3-piece suits doing little to improve their standing.
Dead Horse Jive have just released their latest single 'Leaves' and are currently on their 'Wild Atlantic' Tour of the island of Ireland.
Support is from Mercury Mouth, a powerful live band that skips deftly between genres from experimental punk/rock to gothic balladry. It's the creation of songwriter and vocalist Ann-Marie Doyle collaborating with musician and producer Dee Hynes and a band of extremely talented and creative musicians with decades of experience behind them collectively.
Over the last few years they have worked at meticulously crafting a collection of songs that spark and crackle with energy, with soaring heart and thinly veiled dark underpinnings, all the while retaining a tight musicality and a style that is uniquely 'Mercury Mouth'. With unusual combinations of instrumentation and styles that sidestep any obvious genre placement, while at the same time, revealing fragments of influence and inspiration, from Nick Cave to Pink Floyd, Patti Smith to John Cale to Townes Van Zandt and many more.