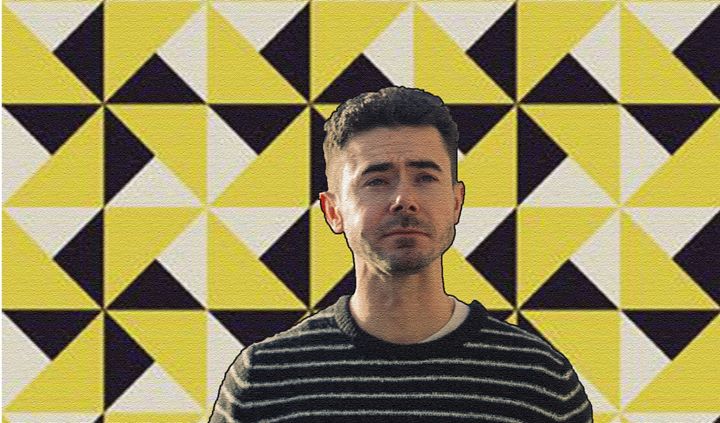 Eclectics
Dylan Murphy Music
w/ Bríd Kenny
The Black Gate
9pm, February 12th
€10
TICKETS: http://bit.ly/eclecticsmurph
Dylan Murphy is a restless individual. A Limerick-born, Galway-based songwriter and multi-instrumentalist, he has performed all over the world, from Andalusian rooftops to Vietnamese bars, to Canadian music festivals not too far from the arctic circle.
Though he has extensive experience performing abroad, Murphy's musical home is Galway, where he has been involved in the music scene as a member of Citog Records for the better part of the last decade. He has performed onstage with artists such as Emma Langford and My Fellow Sponges and has supported a number of internationally-renowned acts including Jeffrey Lewis, Whiskey Shivers and Brian Deady.
Heavily influenced by songwriters such as Tom Waits and Randy Newman and blues folk troubadours like Rory Gallagher and Jack White, Murphy sings wryly intricate songs with a distinct growl and a strong focus on melody. His latest single 'Vending Machine' was produced by Van Morisson's longtime touring guitarist Dave Keary and was released in late 2019 earning national radioplay and a featured as JOE.ie's Song of the Day.
Murphy's next single 'Between the Songs' (featuring Emma Langford) is set for release in February 2020 which will be followed by live dates across Ireland with a full backing band.
'The songwriter has made a name for himself performing self-penned songs that hold more honesty than a confessional booth and more urgency than a getaway car. 'Anxious Times' is a blues-folk infused rush, that sounds somewhere between Courtney Barnett and Jack White.' – JOE.ie
'If mid-60's psychedelic garage and blues rock are your bag, as is mine, then you will really enjoy the musical stylings of Galway-based Limerick-man Dylan Murphy' – The Best of Irish Music and Film
'Snappy folk flavoured track seeped it gritty grunge hued tones. Raspy vocals and brisk melody add a rough and ready texture to this lively tune leaving you craving to hear more.' – Indiebuddie.com
Support is from Bríd Kenny.