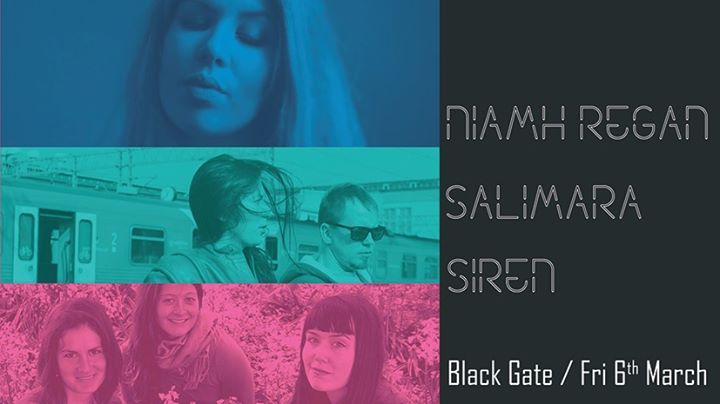 We have the great pleasure of inviting you to an evening of beautiful songs, enchanting voices and tasty harmonies.
Siren will be the first of three acts. This Galway based 3 piece is mostly a capella with occasional touches of guitar and double bass. The band formed naturally after members Ruth Pinson, Ebanie Powell and Elva Carroll started singing together in 2017. Delightful voices and excellent harmonies abound.
Salimara are a duo from Poland. Anna Niestatek and Marcin Karnowski will be visiting Ireland to promote Salimara's debut album "Peron VI". Minimalistic subtle sound and an unusual choice of instruments (nearly only percussive instruments) are making it hard to classify their enchanting music.
Niamh Regan is singer-songwriter from county Galway. Her unique voice is fresh, original and hard to forget. Her guitar is folky and captivating. Her music is a treat.
All in all, an evening of music awaits to delight all dreamers. Tickets are €10 and available at the link above.
***
LINKS:
https://www.facebook.com/sirensharmony/
https://salimara.bandcamp.com/