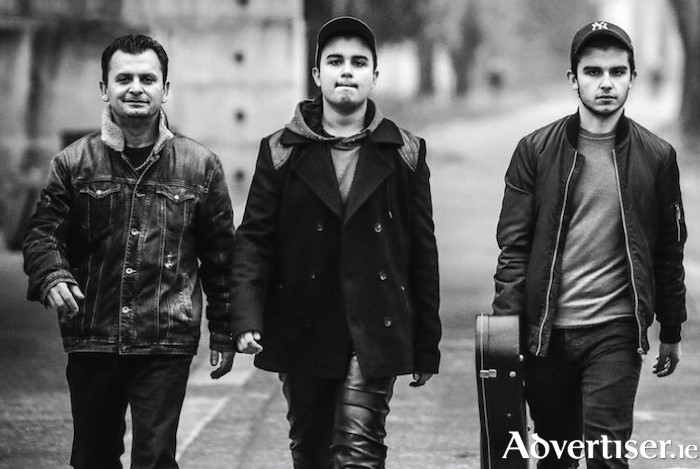 "One of the most talented people on this planet, who takes the music back to where it belongs". – Quincy Jones
ANDREAS VARADY is the youngest person to have headlined Ronnie Scotts, and his admirers include Quincy Jones and the late Louis Stewart
The Black Gate are proud to announce that he wil be playing an exclusive show on 22nd November at 8PM.
Varady was born in Slovakia into a Hungarian Romani family, and at age four his father began teaching him guitar. The family moved to Limerick in 2007, with Varady later busking on the streets of Limerick and Cork.
He came into contact with Irish drummer and producer David Lyttle, who began featuring him in his band. In 2010 he produced Varady's debut album, Questions, and this, along with Varady's growing presence on YouTube, brought him to the attention of Martin Taylor, Louis Stewart, and Tommy Emmanuel.
In 2011, at just 13, Varady became the youngest performer to headline Ronnie Scott's Jazz Club in London. In 2012 he played the Montreux Jazz Festival as part of Quincy Jones's Global Gumbo, before signing to Jones's management company in 2013. His first album for Verve Records, Andreas Varady, was released in 2014 and produced by David Paich, Jay Oliver, and Quincy Jones.
Since then Varady has shared the stage with Wes Montgomery and George Benson. As The Times said: "Varady, who looks much like any other early teenage boy in jeans and Converse trainers, shoots off on a solo of astonishing virtuosity and speed with the casual, distracted air that other boys of his age have when they're idling away afternoons on an Xbox."
Tickets are available from the below link.
€12.00.
http://buytickets.at/theblackgateculturalcentre/318681