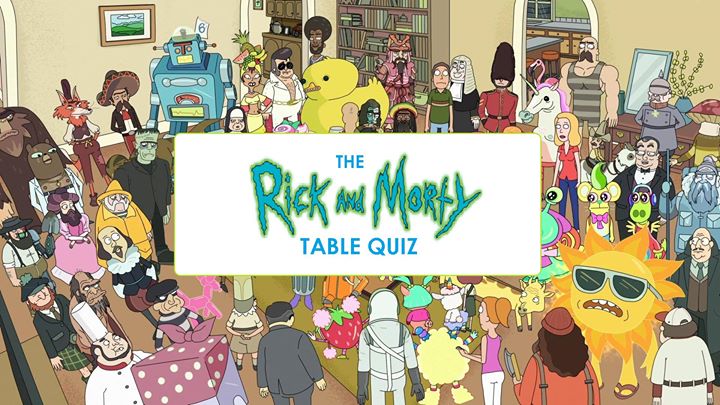 Come on Rick and Morty fans of Galway, show us what you got!
Mind blowing questions about portal guns, citadels, anatomy, parks, pickles, squanching, Szechuan sauce, and Cronenbergs await. School may not be a place for smart people, but our first ever Rick and Morty table quiz most certainly is.
So, sit yourself down in front of some inter-dimensional cable, remember what you must never say to a Traflorkian, and get yourself ready for what should a rather fun evening… Even if nobody exists on purpose.
It all kicks off at 8pm. Tables of four are €20. Tables can be booked by sending us a private message. Schwifty.